-CHIMERA- Print 6x8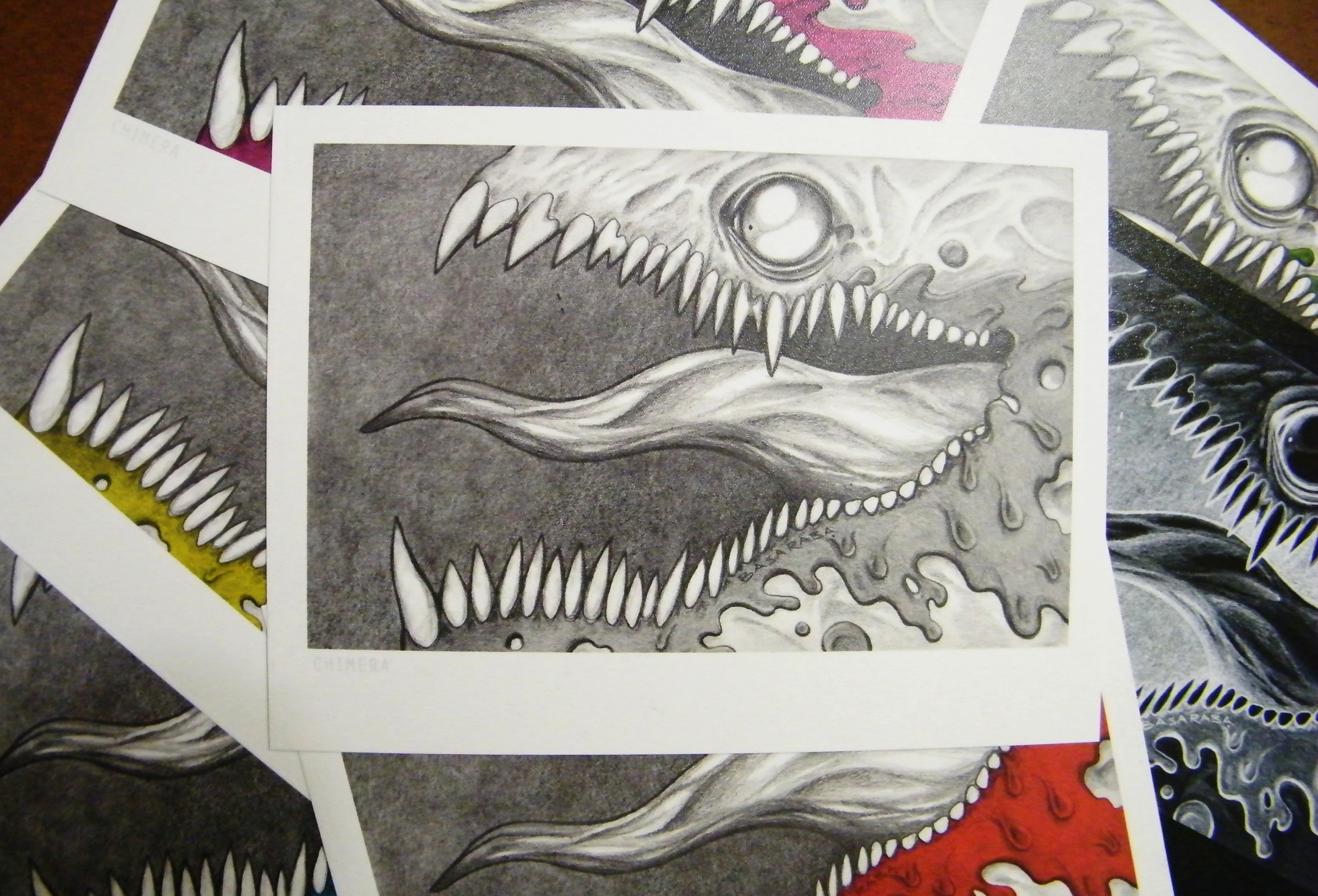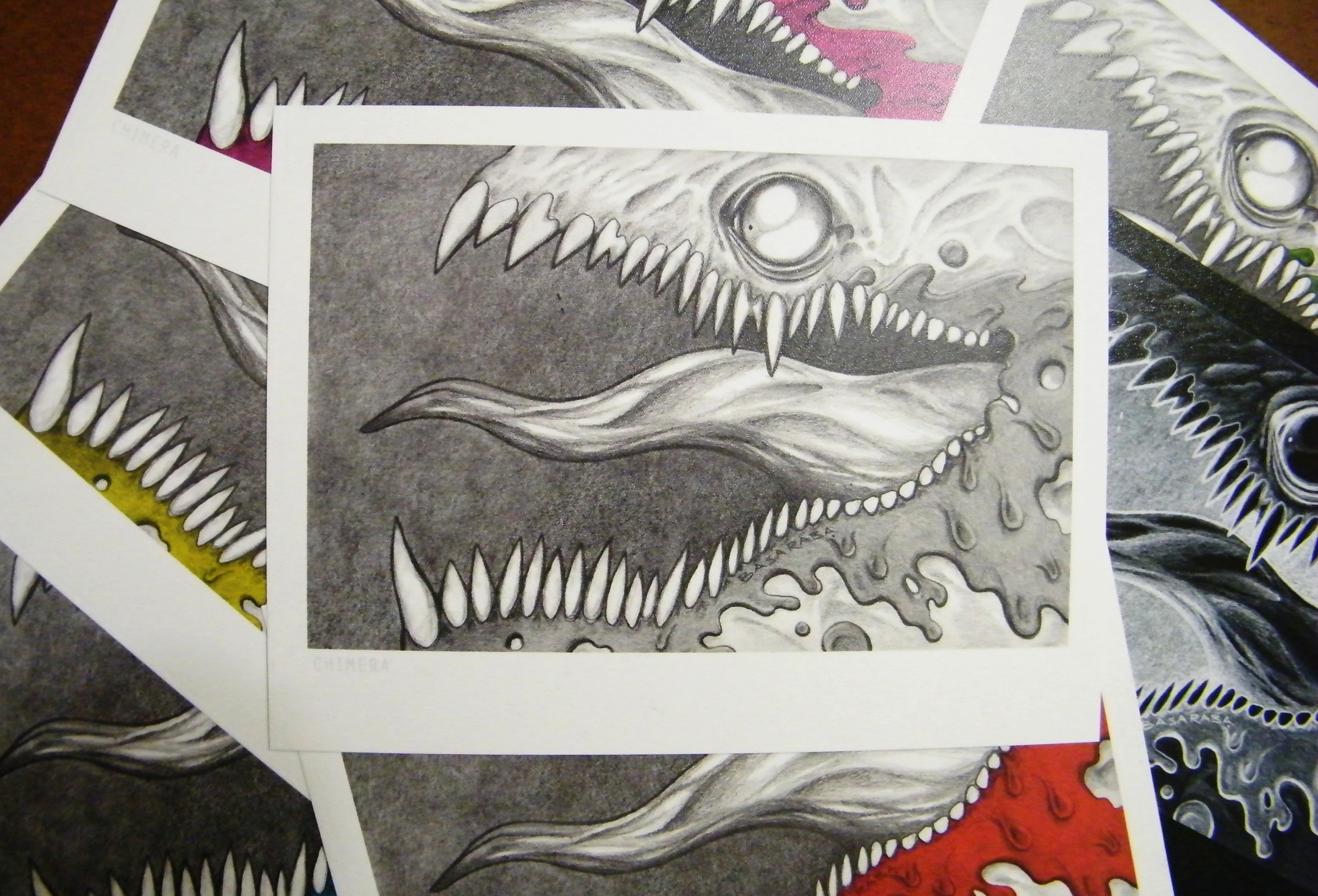 sale
-CHIMERA- Print 6x8
This is a limited run of 51 prints
I was born in 91'.
Cartoons of the 80's & 90's had a unique flavor...And an excessive amount of Ooze, Slime, Sludge, & various forms of nuclear waste - often responsible for the creation of Mutants & Monsters!...Well, At least the cartoons that I watched did.
This image is inspired by the various Freaks that decorated the television screen during my childhood.
This is the original, un-colored version of this image. Beautiful Black & White, printed on heavy stipple stock, complete with a glorious instant-film style border.
I will be inserting signed original 4x4 marker drawings with 11 random orders.